Julie MacKissock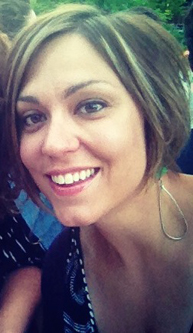 MA & MFA, Creative Writing, Regis University
MS, Elementary and Special Education, St. John Fisher University
BA, English, SUNY Buffalo
I have been teaching since I was sixteen years old. My first experience was teaching the CCD classes at my local church. I've been a camp counselor, a tutor, a substitute teacher and a paraeducator. After college, I worked in the manufacturing business as a project manager, and I was part of the leadership team that trained colleagues in many areas of professional development. For 7 years, I was a classroom teacher at a school for gifted and talented students. Currently, I am the Gifted Learning Teacher at Sky Vista Middle School in Cherry Creek. My areas of expertise are Literacy and Social Studies instruction and special education for both ends of the intellectual spectrum. I have worked with all types of kids, from medically fragile to highly gifted. There was never a doubt in my mind that I would be a teacher. I am passionate about learning, reading and writing and I think it is that passion which inspires my students to be lifelong learners.
---
Lisa Waters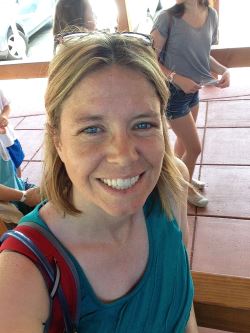 Lisa Waters holds a Colorado State Teaching license in Early Childhood Education and is currently a 1st grade teacher in Aurora. She has been a classroom teacher for 12 years and also worked as a Reading Interventionist for 2 years. She has worked with all ages from 4-17. Her passion is helping students discover the true join of learning. She doesn't want students to just learn "how" to read but also to learn how to ENJOY reading! She works to meet each of her students individual needs and learning styles and is determined to help every student reach the stars and beyond!
---
Lauren Sexauer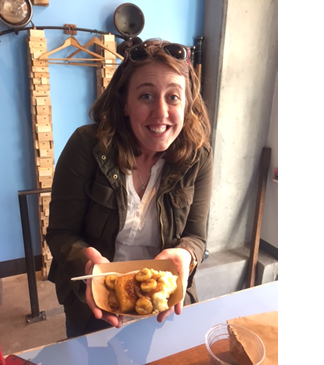 Lauren Sexauer has her Colorado Teaching License in both Early Childhood and Elementary Education. She has done classroom teaching for grades ECE through 3rd grade, as well as pull-out reading intervention. She currently works at Escuela Valdez as a Teacher Leader. In her current position, she spends half her time teaching reading intervention and half her time working with teachers to help them improve their practice. Education is a lifelong passion for Lauren. She is passionate about helping students develop their love of learning as well as their critical thinking skills to build their independence.
---
Leah Renzi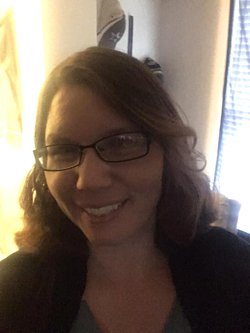 Leah Renzi holds a teaching license with credentials in both English Language Arts and Mathematics. She taught high school math for the last five years and taught English Language Arts for five years as well. Before becoming a teacher, Leah worked as a writing consultant at Regis University, helping students craft and perfect their documents. She also tutored while attending Regis, working primarily with grade school and middle school students on their reading and math skills. These two early jobs led Leah to recognize that she had a talent for explaining difficult concepts in a memorable way that students could grasp easily. This led her to a career in helping students reach their full potentials.
---
Svaja Mikulionis
<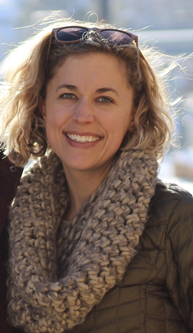 BA- Elementary Education, Language Arts, and Dance: Grand Valley State University, MI
MA- Teaching English to Speakers of Other Languages- Cornerstone University, MI
Although my official teaching career began 9 years ago, I have been teaching from my high school years as a camp counselor, dance teacher, and opening up a Lithuanian school. I began my teaching career in 5th grade in Michigan, where I worked with a high ESL population. This inspired to pursue my MA degree in TESOL. I moved on to teach middle school Language Arts in Illinois, where I received training for data implementation at Harvard University. After moving to Colorado with my husband two years ago, I continued my teaching in a 4th grade IB classroom in Evergreen. I love setting up an environment for my students to make new discoveries on their own, and taking action in the world on issues that are important to them. I continue to teach dance and Zumba after school hours where I express my passion for teaching in a different setting.
---
Zandra Kalina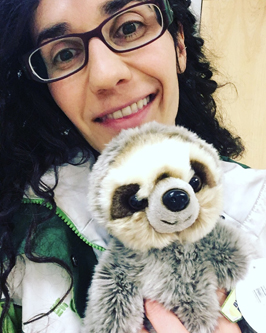 Hi there! I'm Zandra Kalina. I received my M.Ed. in curriculum and instruction plus secondary mathematics from Florida Atlantic University, and have a Colorado professional teacher license in secondary math.

I moved to the Denver area from South Florida to explore the mountainous west, and educator opportunities in an arid region with seasons. I specialize in math and science but have over a decade of teaching and tutoring experience in a wide variety of subjects and grade levels.

You might be wondering why I'm featured with a sloth . . .

Two of my former students gifted me this sloth because they're familiar with my love of them. I feel one of my spirit animals is the sloth, which for me symbolizes patience, strength, calmness, and vegetarianism.

Just as I cherish this sloth, I value other things and pieces of information my students give me such as feedback on skill practice and an altruistic drive to serve them the best I can. I regularly adjust my teaching according to my students' personalities, what they produce, and their feelings about the instructional flow.